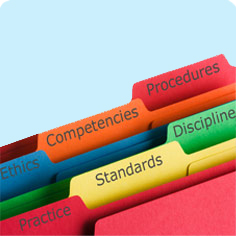 From its inception, We at the Cystic Fibrosis Foundation of Barbados [The Cffb] decided that we wanted to be different. We wanted to be the organization by which others would be bench-marked. We wanted to rewrite the standard for excellence among charitable organizations in Barbados first and then farther afield.
Cystic Fibrosis is an expensive illness requiring large sums of money for those suffering with it and their families, due to this accountability is a huge requirement for this organizations functionality.
Here's what we've found. The need for standards isn't understood nor appreciated by everyone. Some people want to have the benefits of being associated with the organization without making the necessary contributions. It doesn't happen on its own. When we engage in our activities, it is done for the benefit of all involved, so that all affected by CF can benefit. It is never in isolation and can never show favoritism. Systems that are implemented must therefore be able to be applied across the board.
We as an organization, cannot allow people to use our name to raise funds for the benefit of their isolated cases. We say this because it has been attempted, and if not nipped in the bud this would have been the result. Corporate citizens would have been bombarded by requests for the same condition from the Cffb and individuals seeking aid for their own situations.
Our commitment to training ensures that when we recruit volunteers they are trained and then released to function within the various programs within the foundation. There is constant monitoring as was seen in our recent awards to
our high school volunteers
.
Some volunteers were able to advance within their chosen fields of work and they too will be certified on a project basis with consideration to their developed competency.
So far, we have always had successful events as lots of hard work goes into the planning process so that execution is near to flawless, complete with fail safes. This is necessary since even the best laid plans can have unforeseen circumstances. Over time, we have seen that there is a need to consider succession planning more vigorously, since interest and circumstances in the lives of those volunteering takes place.
We need volunteers for research, planning, training, social media, fundraising, and special programs. As more people are diagnosed with CF there is a need for:
more volunteers,
an adaptation of standards as new situations are experienced
a revised business / strategic plan
improved operational procedures
fundraising opportunities via grants, donors, sponsors
territorial expansion as other branches of the organization are required to fulfill the needs within the Caribbean
increased medical access
Networking opportunities are paramount. We interact with various organization that can point us in the direction of realizing aid. This aid is used to further empower our volunteers to function so that the ultimate beneficiaries, those affected by CF can benefit.
No one likes to hear that they have a life threatening illness. There are a variety of emotions that accompany such a pronouncement. When further compounded that it can be misdiagnosed due to similarities with other respiratory illnesses like asthma, it can put families and loved ones into a tail spin of doubt and uncertainty.